THE 24th China Hi-Tech Fair will be held at Shenzhen Convention and Exhibition Center in Futian District between Nov. 16 and 20, the fair's organizing committee said on its official website.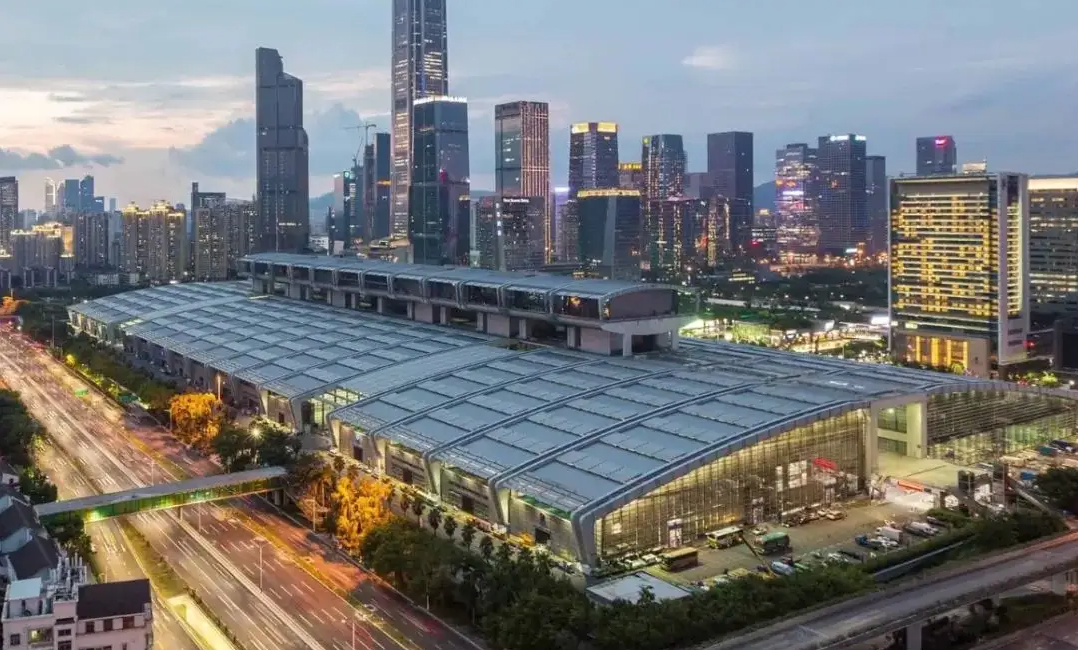 Shenzhen Convention and Exhibition Center in Futian District. File photo
Preparations for the fair, said to be the largest of its kind in China, are going smoothly. The fair will cover 100,000 square meters and will showcase strategic and emerging industries in next-generation information technology, biotechnology, new energy, new materials, high-end equipment, aviation and aerospace. It will also present the latest technologies and scientific achievements in chips, big data and cloud computing, semiconductors, smart city, home and medical services, and the marine economy.
This year's fair will center on six themes targeting national high technologies, innovation and research, exhibitors from overseas and countries and regions along the Belt and Road Initiative (BRI), startup tech companies, makers and technology services.
The high-tech exhibition will showcase the country's scientific achievements and major research projects in basic researches, industrial integration and the frontier field in the 14th Five-Year Plan (2021-2025). The exhibition area for overseas exhibitors and BRI exhibition hall will showcase advanced technologies and major international cooperation, especially new products, technologies and items from the Belt and Road countries and regions.
The fair will be organized by the Ministry of Commerce, the Ministry of Science and Technology, the Ministry of Industry and Information, National Development and Reform Commission, the Ministry of Agriculture and Rural Affairs, State Intellectual Property Office, Chinese Academy of Sciences, Chinese Academy of Engineering and Shenzhen Municipal Government.
Visitors to the fair can make reservation for tickets through the organizer's official website, www.chtf.com, or its official WeChat account.
(Source | Shenzhen Daily