APOLLO Go, Baidu's ride-hailing service platform, launched trial operation of its autonomous robotaxi services in the Houhai area in Nanshan District recently. Shenzhen is the seventh city that the search engine giant has successfully launched its autonomous car services in China after Beijing, Shanghai, Guangzhou, Chongqing, Changsha and Cangzhou.
Baidu's autonomous robotaxis are seen on a road in the Houhai area, Nanshan District on Thursday. Sun Yuchen
The launch of Baidu's robotaxi services is set to drive further development in autonomous driving in Shenzhen and accelerate the development of local intelligent connected vehicles, underscoring Baidu's continuous efforts and ambition to lead the transformation of intelligent transportation in China.
The robotaxi will be available for hailing via the Apollo Go app, also known as "Luobo Kuaipao" in Chinese, at one of the 50 stations in the Houhai area, with daily operating hours from 9 a.m. to 5 p.m.
Services will be centered around key downtown spots such as Shenzhen Talent Park, and its surrounding residential, commercial, entertainment and cultural areas, and other high-frequency transport destinations.
A driver sits behind the steering wheel in a robotaxi during the test operation in Nanshan District .
"It will be expanded to more than 300 stations by the end of 2022, meeting Shenzhen residents' ever-growing daily travel needs," said Ma Shiying, a city manager of Baidu Autonomous Driving Regional Operation.
During a ride along the 6.4-kilometer route in Houhai yesterday, with a human safety operator on standby, the electricity-powered car installed with laser radar detection system gave a gentle start and followed the system-designed route from departure to the destination point. It followed the traffic rules, turned at traffic lights, and slowed down or picked up speed based on the traffic situation. Back-seat passengers can learn more about the traffic situation such as speeds, road names and surrounding vehicles via the displays on the backs of the front seats.
Along the road, the car made a sudden stop when a roadside project or an illegally parked truck blocked the way. "The car needs time to judge the situation before it makes a decision to change lanes," the safety operator said.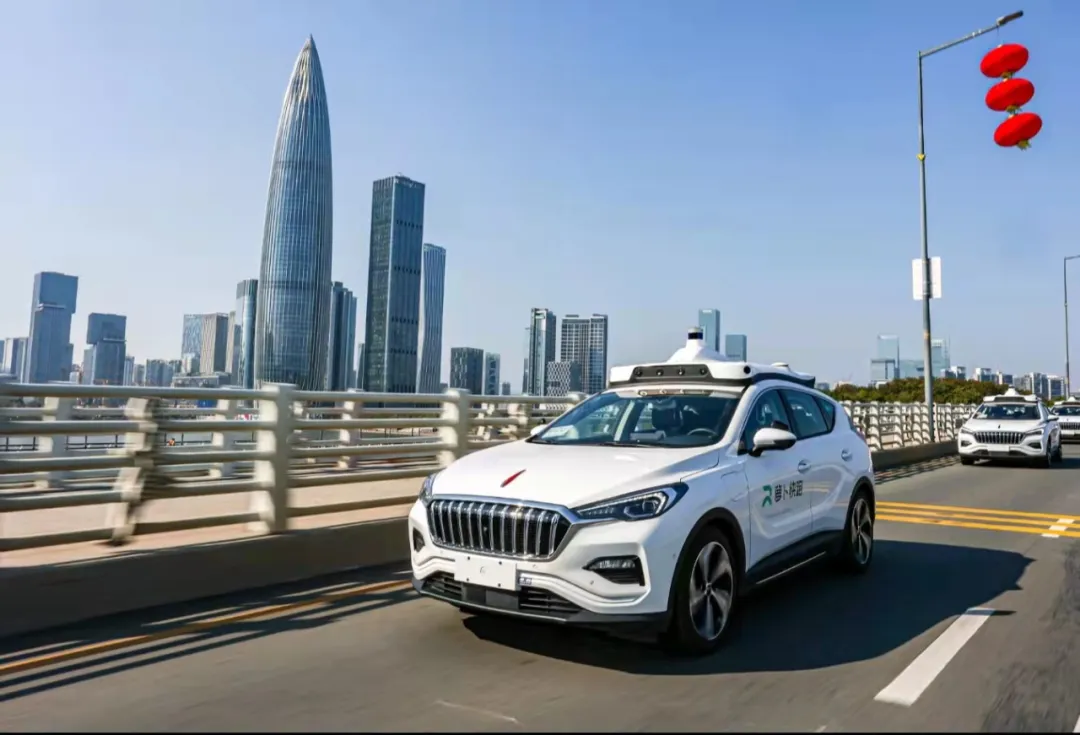 Baidu's robotaxis test run on Shahe West Road .
Nanshan District, an innovation hub for Shenzhen and the wider Guangdong-Hong Kong-Macao Greater Bay Area, has a favorable policy environment and a strong road network, providing optimal conditions for rapid implementation of robotaxi services and the vigorous development of autonomous driving technology, Baidu said.
Baidu, a pioneer in China's autonomous driving field, offers industry-leading technology and advanced autonomous driving solutions. Apollo Go was authorized to provide paid services in China's first ever demonstration zone for commercial autonomous driving in Beijing in November last year. In addition, the manufacturing cost of Baidu's latest robotaxi model Apollo Moon has been brought down to 480,000 yuan (US$75,735) per unit, with the models currently added to Apollo Go's robotaxi services.
Baidu has set an ambitious goal to expand Apollo Go operations into 65 cities across China by 2025 and 100 cities by 2030.
(Source | Shenzhen Daily)